I find myself hesitant to post much at all during these times. I want to be positive and encouraging with this blog, and that is not always easy. I do not want to be merely Pollyannish but do want to contribute positive or at least neutral, inspiring messages as far as possible.
So let me relate a recent experience and look for its positive message. My dog Sophie and I were walking on a remote road nearby that bypasses a local cemetery. Inside the mostly fenced cemetery was a young deer. His mother was on the other side of the fence but the youngling did not yet know how to jump over the fence to join his mother. I decided to try to help. I walked with Sophie in a wide arc around and behind the youngling, hoping to urge it to move toward the open fence entry. At first the deer approached me and stared deeply at me, maybe thinking I might be his mother. But he recoiled in fear when he realized I was not a deer. Instead of allowing me to 'herd' him forth to am opening, the youngling panicked and threw his body sideways at the fence trying to get through but crash landing two or three times. Fearing he would hurt himself, I retreated slowly with Sophie back to the opening. Continuing our walk I called the sheriff because the animal control center was closed, and described the situation so they might be able to assist the young deer. But by t he time Sophie and I had looped back on our walk to the cemetery again, the deer was gone so I called off the sheriff. Probably the deer's mother had come in and retrieved her youngling by leading it around to another opening in the fence.
Several months back I blogged a piece called "Deer Vision," about aiming to avoid hitting deer on the roads around here but also about assuming the sort of vision these beautiful, sweet white-tailed denizens of the woods around here have. They carry such positive energy, such loving and playful energy.
So what was my message from the experience at the cemetery as a waking dream? I believe it comes down to a simple postulate:
"Do No Harm."
In trying to help the youngling, I was Quixotic in my quest; I did more harm than good. Nature takes care of Herself.  By interfering with the natural order of things, I put the youngling in danger of hurting himself.  I take this as a general message. Instead of trying to "fix" situations or beliefs or practices that I might think could 'trap' people into less than desirable positions (from my limited vantage point), I should avoiding acting in such manner as could cause strong reactions that could do more harm than good.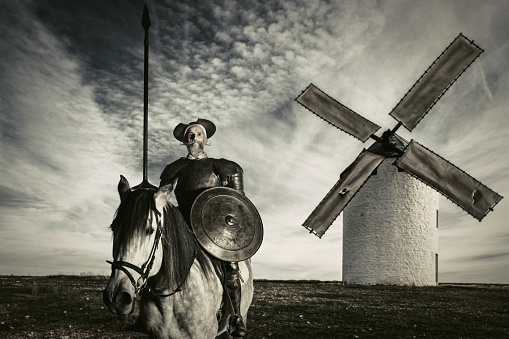 images are from pixabay.com
I do not want my vehicle (including this blog) to do harm. That is why it is important for me to try to remain neutral no matter what is happening in society or the world, wishing only the highest good for all in the bigger picture of life unfolding as it may for the better interests of all concerned, which often is beyond my human vision.
May the Blessings Be!