On January 21st, the day after the US presidential inauguration, I was at a pharmacy waiting for a prescription and started chatting with a woman from my home community.
"The world is crazy!" she opened.
"I hope we can all come back together again. There is a hunger for that." (My response was from a 'nudge' as to how to respond to her distress.)
Just then a man whom I had not seen until then, another patron community member who must have overheard our conversation, stepped forward gruffly. He was wearing a faded US flag kerchief as a face covering, and he avoided any eye contact with me or the other lady, just paced about stoically, waiting also for something from the pharmacist.  I believed he might have been a neighbor from across the street who avoided connecting or talking to me when we had both been raking leaves in November. If so, he and his son (I assume) have had a large T flag hoisted, and I have wondered about how such as his own sub-community might be feeling since the stressful post-election national events.
The pharmacist gave me the ointment for my dog Sophie's eyes, and as a bonus I was able to set an appointment for a first round covid vaccination (which I received 3 days later = today!) But here's the thing:  I arrived back to my house around an hour or so later, and guess what? My neighbor had removed the T flag!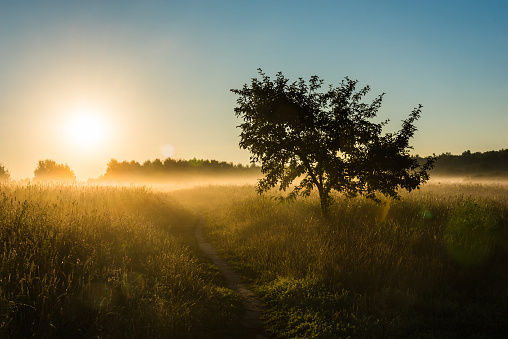 I hope the words I felt prompted to say, that I hope we can all come back together again, might actually have registered with my neighbor as a waking dream for him, something that could help him to open his heart.  Surely we have a long way to go to restore balance if not unity, but it is a goal I find worth pursuing. We can reach out to one another, whenever and however possible.